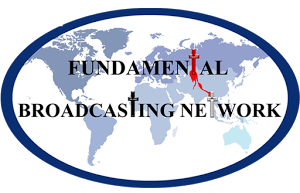 Fundamental Broadcasting Network

Grace Baptist Church

Pastor Clyde I. Eborn


FBN is a local church ministry of Grace Baptist Church in Newport, NC under the leadership of Pastor Clyde I. Eborn. We would count it a privilege to have you as our honored guest for the next service!


Grace Baptist Church
520 Roberts Road
Newport, NC 28570
252-223-6088
Listener Letters


I am so very thankful for FBN and the technology that allows us to hear it ANYWHERE we go!!!!

Facebook post

How we do enjoy FBN! We think it is the best! We have speakers throughout the house and enjoy it nearly every day of the year. Thank you! Thank you!We thank the Lord for you and pray for you regularly.
Miltona, MN



What a joy to wake up in the morning to the FBN station. The Christian music and preaching are truly a blessing to me. Thank you for this ministry.
Smithfield, NC
FBN Mobile App
FBN radio has a free app for Android and Apple devices. Go to your app store and search for "FBN"...install and listen!

* Tune In Radio App still available

Tune In Radio Instructions
*

Join FBN's text club for ocasional updates from FBN. Text "FBN" to 84444.




712-432-4370 - FBN Instant Audio