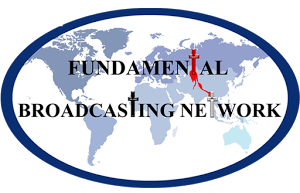 Fundamental Broadcasting Network

Grace Baptist Church
FBN is a local church ministry of Grace Baptist Church. Clyde I. Eborn, Pastor.

Contact us
Grace Baptist Church
520 Roberts Road
Newport, NC 28570
252-223-6088
Listener Letters
Great listening to all of the spirit filled music and teachings. The last two days have really been a blessing listening to FBN. It was my wife who got
me the shortwave radio years ago when I discovered FBN. Now I can understand the words to the songs, and they are beautiful.

Lansing, IL
How comforting to know we have a station that we can listen to and know we are hearing the truth in preaching and singing. The songs of the faith that bless our hearts. We pray for you and listen daily and all night. My husband's an MS patient in progressive stages enjoys it soooo very much. God bless.

Sumter, SC
FBN Mobile App
FBN radio has a new, free app for Android and Apple devices. Go to your app store and search for "FBN"...install and listen!



* Tune In Radio App still available

Tune In Radio Instructions
*

Join FBN's text club for ocasional updates from FBN. Text "FBN" to 84444.