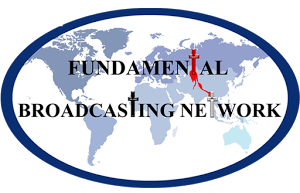 Fundamental Broadcasting Network
Starting Over


Read Matthew 25: 14-21
Daddy Firefly called his children, GJ and Glimmer, to the breakfast table. "Do you know
what today is?" he asked them. GJ answered, "Today is January 1, the first day of the year."
"You are right," answered Daddy. "That means it is a good time to start something new,
or to start over."
"What do you mean?" asked Glimmer.
"Well," Daddy said, "Every year I try to read through my whole Bible. So on January 1 each
year, I start over. You may be to small to read your whole Bible in a year. You might start by
reading some of your Bible every day for the year."
"But Daddy," Glimmer cried, "I can't read very well!"
Daddy smiled kindly at Glimmer. "God knows that. He is not asking for you to do more than
you are able. He just wants us to be faithful in the things we can do."


BB
Thank you Glow Jr. Devotions for allowing us to use these devotionals on fbnkids.com. If you would like more information
on how you can receive these devotionals, please copy the url into your web browser: glowpublications.com